Let us Help You Launch A Civilian Career in Software Development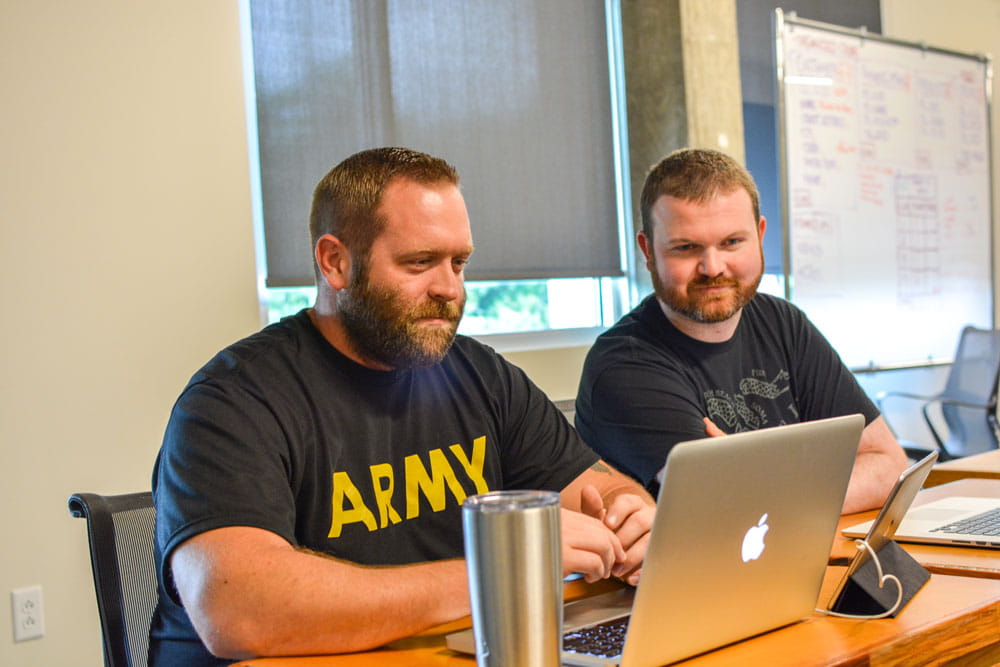 IMPORTANT UPDATE AS OF 12/17/20:
(Updated 7/6/21) NSS may be forced to temporarily suspend GI Bill® admissions due to recent regulatory changes. The earliest date these changes could go into effect is October 1, 2021. Veterans with GI Bill® benefits are still encouraged to apply as we don't yet know if we'll be granted a waiver or how long the suspension will last. Learn how these changes impact veterans considering NSS.
Web Development can offer a great career path for military veterans. The drive, discipline, and attention to detail required for success in the military can be handily adapted into coding. Plus, demand for software developers is high. Publications like US News, Forbes, and the US Dept of Labor consistently rank software development among the best and fastest-growing jobs in the U.S.
Returning service members can make excellent programmers. We help former military personnel translate their military learning into civilian roles and develop new computer development skills. Individuals who are smart, determined, and deeply interested in software can succeed at a coding bootcamp, even if they have never previously written a line of code.
Nashville Software School is proud to be one of the first five coding bootcamps in the U.S approved to accept GI Bill® benefits from veterans (and their dependents). We are one of the first coding bootcamps in the country, the first non-profit coding bootcamp, and the first bootcamp with a six month immersive curriculum.
More to the point, we have a proven track record of helping adult learners with motivation and an aptitude for software and web development work gain the skills and knowledge necessary to secure a junior developer job and launch a career. Our graduates include a number of veterans but with the ability to accept GI Bill® benefits we're better able to help more veterans. If you are committed to launching a career in software development, we can work with you to make it happen.
How to receive your benefits
Apply to the VA to obtain your VA Certificate of Eligibility (CoE) by completing the VONAPP application on the website. Check out this site if you need information on which benefit is right for you and/or look at payment rates.
Apply with us for the course(s) that interest you.
If you need help with your VA options and/or paperwork, contact our School Certifying Official, Katie Kuhl.
Interview with us for admission to the program.
We can accept the following bills
Post-9/11 GI Bill® (Ch.33)
Montgomery GI Bill® (MGIB) (Ch.30)
Montgomery GI Bill® Select Reserve (MGIB-SR) (Ch.1606)
Reserve Educational Assistance Program (REAP) (Ch.1607)
Veteran Readiness and Employment (VR&E)
Dependents Educational Assistance (DEA) (Ch.35)